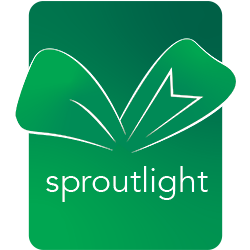 Websites are a delightful mixture of content and design coming together into something more. My tools of choice are BBEdit, Cyberduck, Photoshop, Lightbox2, ProcessWire, HTML, CSS, and light sprinklings of PHP.
SPROUTLIGHT: Successive versions of this homepage, started in 2000.
BLOG DESIGNS: Older personal blog designs made primarily for hosting with Blogger.
WEBSITES FOR OTHERS: I started designing websites in 1998, so here are some fun retrospectives of old web design.
SYNDICATE HELIOS: Successive versions of the Syndicate Helios site.
{ Contents copyright © Callie Dominique Karlsson Speer 2000-2023 }